Workshops and Masterclasses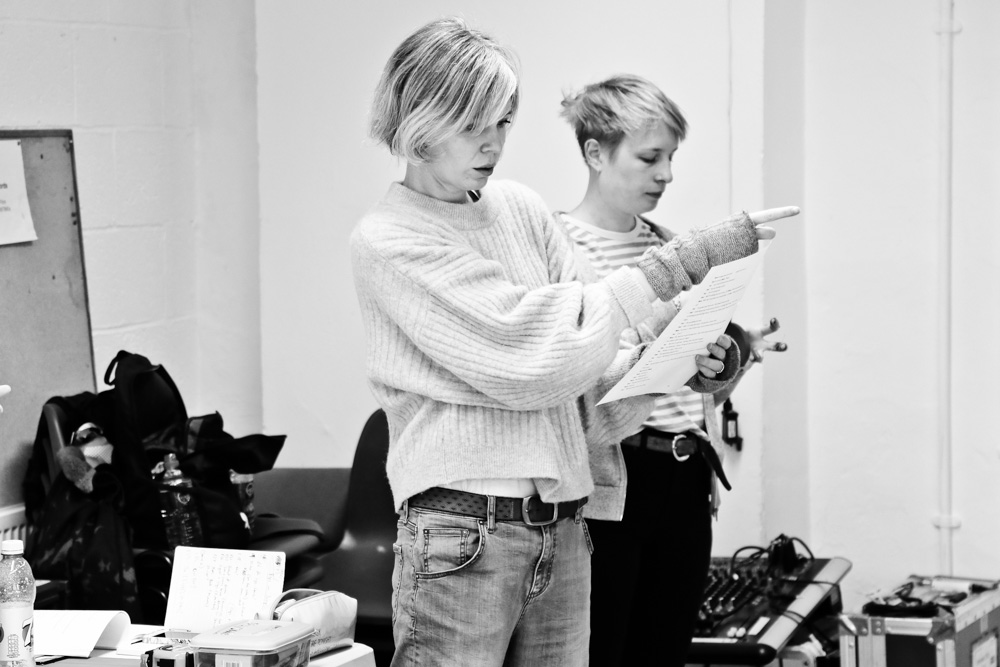 We sometimes offer learning and training opportunities for people working in or interested in theatre. We've held sessions on acting, writing, producing and directing and will offer more in the future. We occasionally offer workshops alongside our current productions too. To find out if we're hosting any workshops in your area, please get in touch via hello@outofjoint.co.uk
To hear about all our events and opportunities please join our mailing list and make sure you select the 'training and opportunities' box.
DIRECTING MASTERCLASS: PITCHING YOUR PROJECT
Pitching can be hard – how do you connect with the person you are meeting, convey your passion for the project and make sure you are taking the right projects to the right people? We have 25 years of experience working with partners to make projects and we want to share the things we have learned with you. Our Artistic Director Kate Wasserberg will be leading an afternoon masterclass for directors on how to pitch your projects. The masterclass will focus on finding your voice and your own strengths in pitching and then we'll work together to critique and strengthen each other's presentation. You should bring along an idea you're interested in pitching which you're happy to work on with the group.
Kate will be joined by Ed Stambollouian who recently directed "Night School" at The Harold Pinter Theatre as part of the Pinter at the Pinter Season and is a graduate of the OV12 programme.
We'll be heading to the pub afterwards to get to know each other and share ideas.
The masterclass will take place between 2pm and 6pm on December 13th at Out of Joint, 3 Thane Works, N7 7NU.
Our masterclasses are done to support the Andrea Project, this project is inspired by playwright Andrea Dunbar. Andrea grew up on Bradford's Buttershaw housing estate and had no experience of theatre growing up. When she had her first play staged at the Royal Court she was a teenager living in a women's refuge. She began her second, the smash hit Rita, Sue & Bob Too, when she was just 19. The Andrea Project is a response to the question: could a writer like Andrea be discovered by theatres today?
Please email thomas@outofjoint.co.uk with any questions